Four men 
on a mission.
We are Campfire Stories. Travel to us is all about spending quality time together. To discover unique remote places and share the experience with like minded people. To see children play with whatever nature has to offer. And yes, when kids go to sleep in their tents, today's adventures are shared among the campfire.
Our mission is to create those overnight adventures together with like minded touroperators. Together we can create something truly unique.
Pascal
Director of Storytelling
During his first businesstrip for Riksja Travel Pascal made sure to have four days off to camp in the wild. This turned out to be the highlight of his trip. After working in the travel industry as a filmmaker and content creator for eight years Pascal decided to create his own campfire story. His personal goal is to create great content, ready to enthuse your clients.
Freek
General Camp Manager
Looking for Freek? He'll be into the wild, making fire, chopping wood and enjoying freedom and simplicity. This all started back when he was a kid, travelling through Norway. And guess what? This still makes him wild!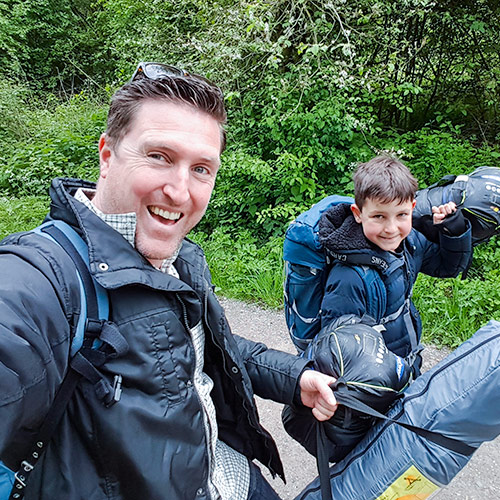 Bas
Chief Executive Firestarter
With over 10 years of experience as a product developer in the travel industry Bas has travelled to 70+ countries and visited 1000+ accommodations. Having slept in some of the most beautiful resorts and lodges in the world, he still prefers to spend a night under thousands of star rather than staying in a fancy five star hotel. He is not one to meditate or do yoga, but in the middle of nature, far away from hectic modern day world, he finds his peace.
Joël
Campfire Manager
From the jungles of Southeast Asia to the savannahs of Africa. And from the Himalayas to remote places in the Americas. If Joël is not at home, he is probably hiking, climbing, diving, snowboarding or wild camping somewhere in the world. The other thing that makes him happy is to help other travelers with similar experiences. Ask away!